Teorias da Inspiração - filme by David Marques and Diogo Brito
Teatro do Bairro Alto (Online), Lisbon, 2021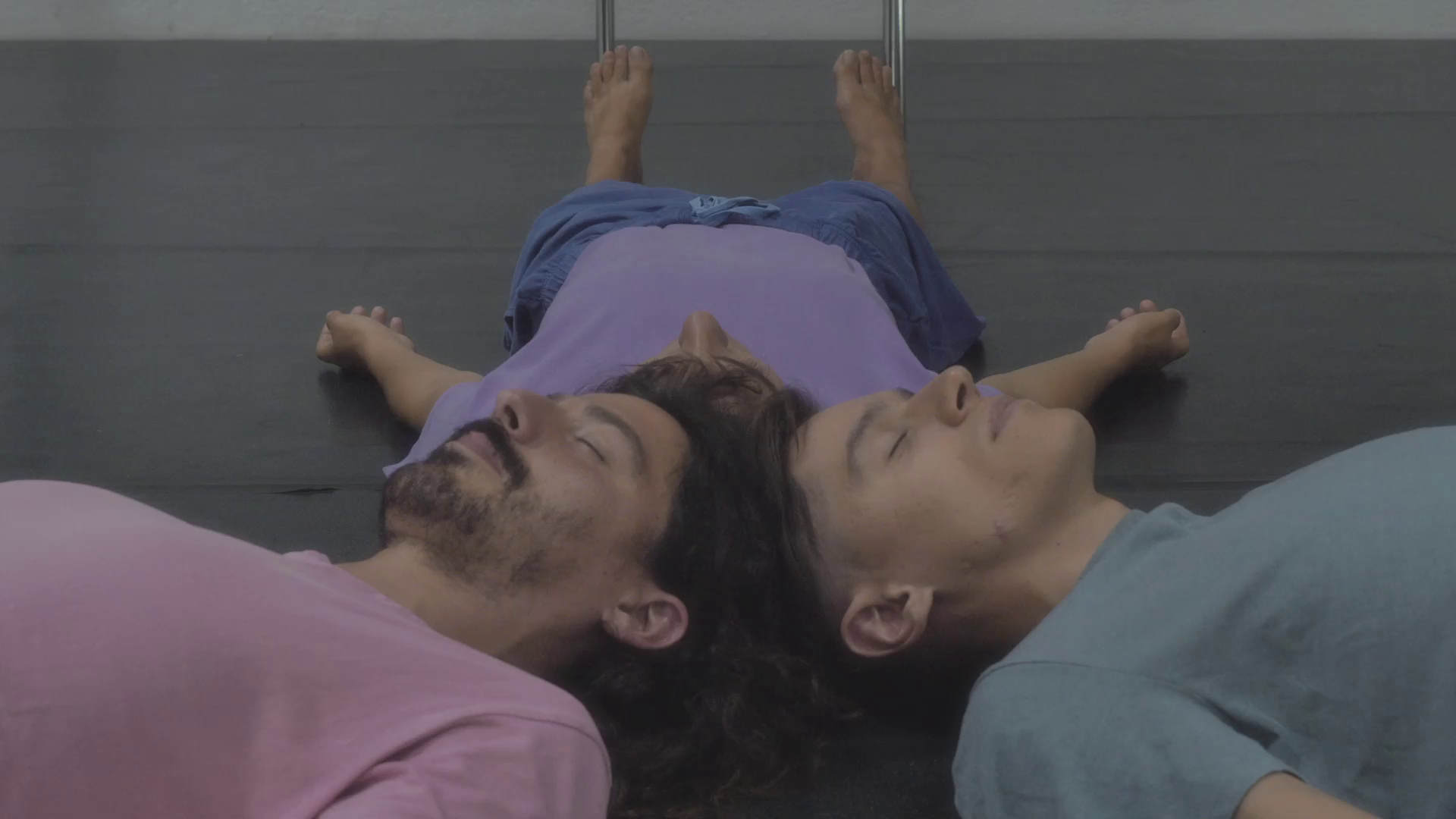 Teorias da Inspiração – filme (Theories of Inspiration – film) marks the end of the first phase of Teorias da Inspiração, the piece that will premiere in 2022 at Teatro do Bairro Alto. The film, by David Marques and Diogo Brito, relates inspirational phrases, notes on the process and memories to choreographic materials in development, in a 'from theory to practice' poetic exercise.
AMADORA-3
Individual Exhibition at Gaivotas 6, Lisbon, 2021
3, 2, 1
today is a special day
(wait; start over
you have a sweaty voice)

today is a special day:
i start my professional activity

Diogo started his professional activity called other artists on the 16th of july of 2019 at the finance office amadora-3. we decided to invite you to celebrate this moment with us – the presentation of the exhibition amadora-3: how to emerge? the emergence as the elevation of the artist who finally proves the relevance of his intellectual and artistic production, as well as seeing the remaining conditions that allow him to emerge approved.



filipa




-
s/Título: Localização. 2021
A split set of pool stairs, print textile
variable dimensions

Outros Artistas fading away. 2019-2021
Hand embroidery on textile supported by playmobil dolls
160cm x 100cm

Quando se aprende a nadar. 2021
collaboration with Alex Darling
Photograph printed on cotton rag on PVC
150cm x 100cm

Inicio de Actividade: Outros Artistas. 2019
9:16 video with color and sound. 1' on loop

EVERY STUDENT MUST FIGHT AGAINST THE PROGRAM. 2019
Hand embroidery on textile, gold thread
100cm x 158cm

THE TRUE ARTIST SHALL DESTROY THE PROGRAM. 2019
Hand embroidery on textile, needle
100cm x 158cm
Dança Sem Vergonha by David Marques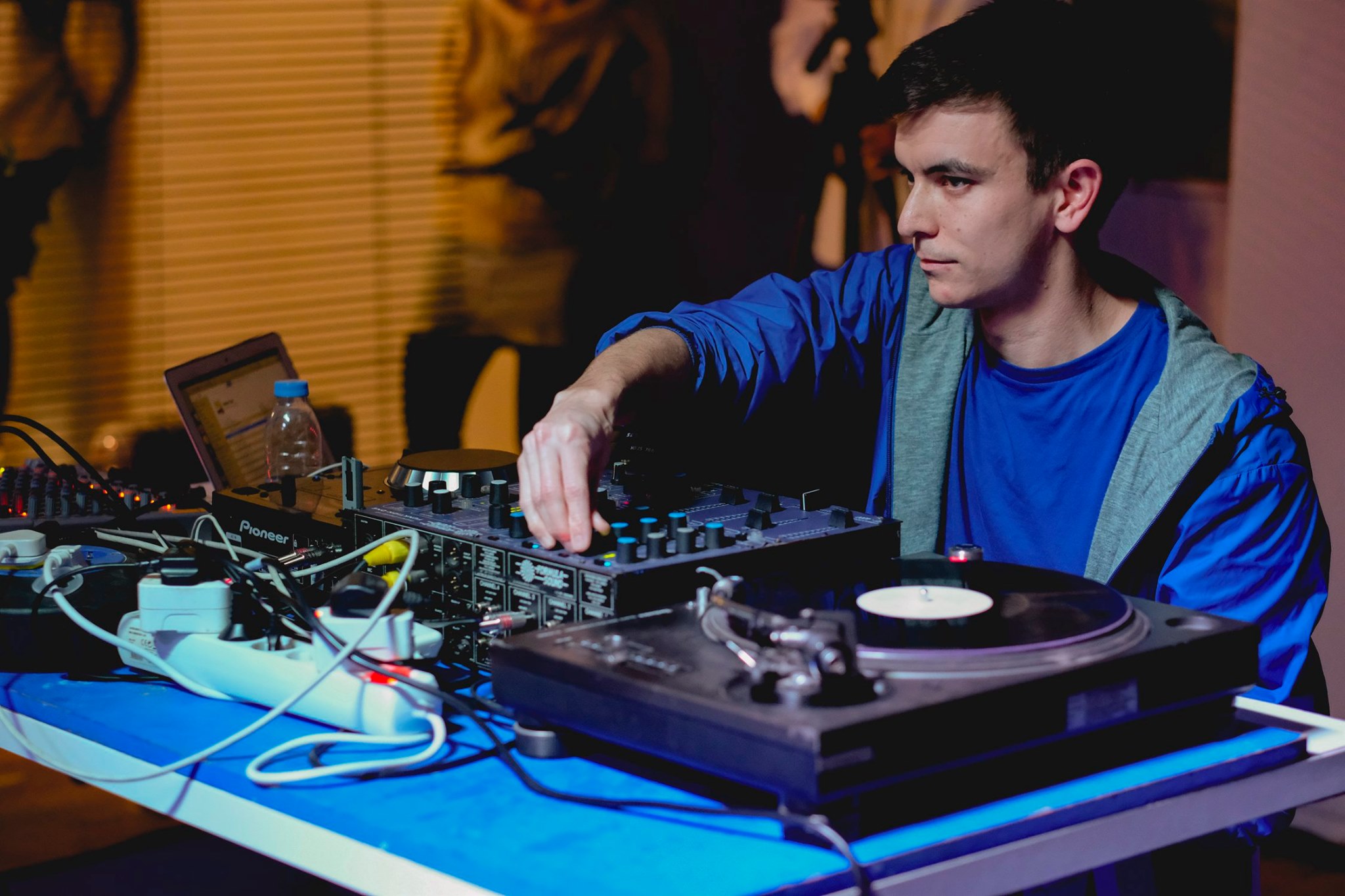 Created and Performed by David Marques
Dj Set Live Joe Delon
Space Tiago Cadete
Video Work Diogo Brito
Costume Designer Tiago Loureiro
Outside Eye Patrícia Milheiro
Residencies Estúdios Victor Córdon and EIRA/Teatro da Voz
Executive Production Vítor Alves Brotas - Agência 25
Co-Production PARCA, EIRA/Festival Cumplicidades
Supported by Curtas de Dança 2019 - Festival DDD Dias de Dança (For Video Development), Self-Mistake - Bolsa de Experimentação
Promotional Photography Ágata Xavier

+ INFO HERE

Mistério da Cultura by David Marques
Teatro do Bairro Alto, Lisbon, 2020
By David Marques
In collaboration with Madeleine Fournier, Johann Nöhles, Nuno Pinheiro,
Marco da Silva Ferreira, Francisco Rolo, Teresa Silva
Video Diogo Brito
Costumes Tiago Loureiro
Light design Tiago Cadete
Sound design Miguel Lucas Mendes
Space Tiago Pinhal Costa
Technical direction Artur Moura
Promotional image Ágata Xavier
Residencies Eira/Teatro da Voz, 23 Milhas - Ílhavo, Estúdios Victor Córdon /
Materiais Diversos, Teatro Municipal do Porto - Campo Alegre
Executive production Vítor Alves Brotas | Agência 25
Production PARCA
Co-production Teatro do Bairro Alto, Materiais Diversos
Project financed by Fundação GDA, Fundação Calouste Gulbenkian,
República Portuguesa – Cultura / Direção-Geral das Artes
Support Companhia Portuguesa de Bailado Contemporâneo, Escola Superior
de Dança - IPL
Acknowledgments Ana Bigotte Vieira, Ângela Marques, Francisco Camacho,
Gil Mendo, Maria de Fátima Loureiro, Maria Fernanda Pinheiro, Maria José
Fazenda, Patrícia Milheiro, Pietro Romani, Tânia Guerreiro, Tiago Vieira


+ INFO

HERE

First and Third Photo © Joana Linda
Second Photo © Tiago Cadete
Video work of Diogo Brito and Filipa Nunes, crossing places and everyday routines from everyone, with names related to the portuguese contemporary art. Video here.

-
HD Video 1080P with color and sound. 12'17''
s/ Título (Acto 1) is one choreography created by the artist with several groups inhabiting a portuguese beach at the sound of Tchaikovsky's first act of Swan Lake.

-
HD Video 1080P with color and sound. 5'05''
IKEA is a private company specialized in home furniture.
A Cama is a documental/detailed video in which the artist interprets and describes his most intimate object of his house, the bed, once it was purchased at IKEA.

-
HD Video 1080P with color and sound. 4'34''